Collection:

Client testimonials

I just used Kiff to redo my entire wardrobe. From the moment we had our first call together, she was a true professional. She had everything planned out from the first minute. To say the least my new wardrobe became more than I have ever expected.
Proof is in the actions. I was not getting quality from the apps.
After I posted new pics my phone is blowing up with quality women. I told Kiff, that if ever she needs me as a referral that please use me. Worth every Penny. -JZ

 

I'm totally indebted to Kiff for her styling consultation. The selections and suggestions she made truly made me feel like I was putting my best self forward. Thanks Kiff! 



Hey Kiff, just wanted to say that the service was awesome - best money ever spent! I normally spend hours aimlessly shopping for clothes and usually end up feeling dissatisfied and confused. You made it really easy and helped me pick out things that actually look good, the confidence from wearing a well picked outfit is invaluable! Thank you again. 




Kiff! Thanks so much for your efforts while I was down in Florida. I usually hate shopping because I don't even know where to begin. I'm loving the clothes that we picked out together and I'm already feeling a lot more confident. I'm glad you were able to blunt with me and tell me exactly what to do haha. I would totally recommend your services to a friend. 



Worked with Kiff for the first time as she helped me pick my outfits for a shooting session, and she is amazing. She is very creative and knows how to match outfits for different styles and pays much attention to the little details that make the difference. On top of that, she is very nice and always available to help. I had to text her pictures of outfits all week and she gave me the best advice. Would definitely work with her again and highly recommend her if you need a stylist's help!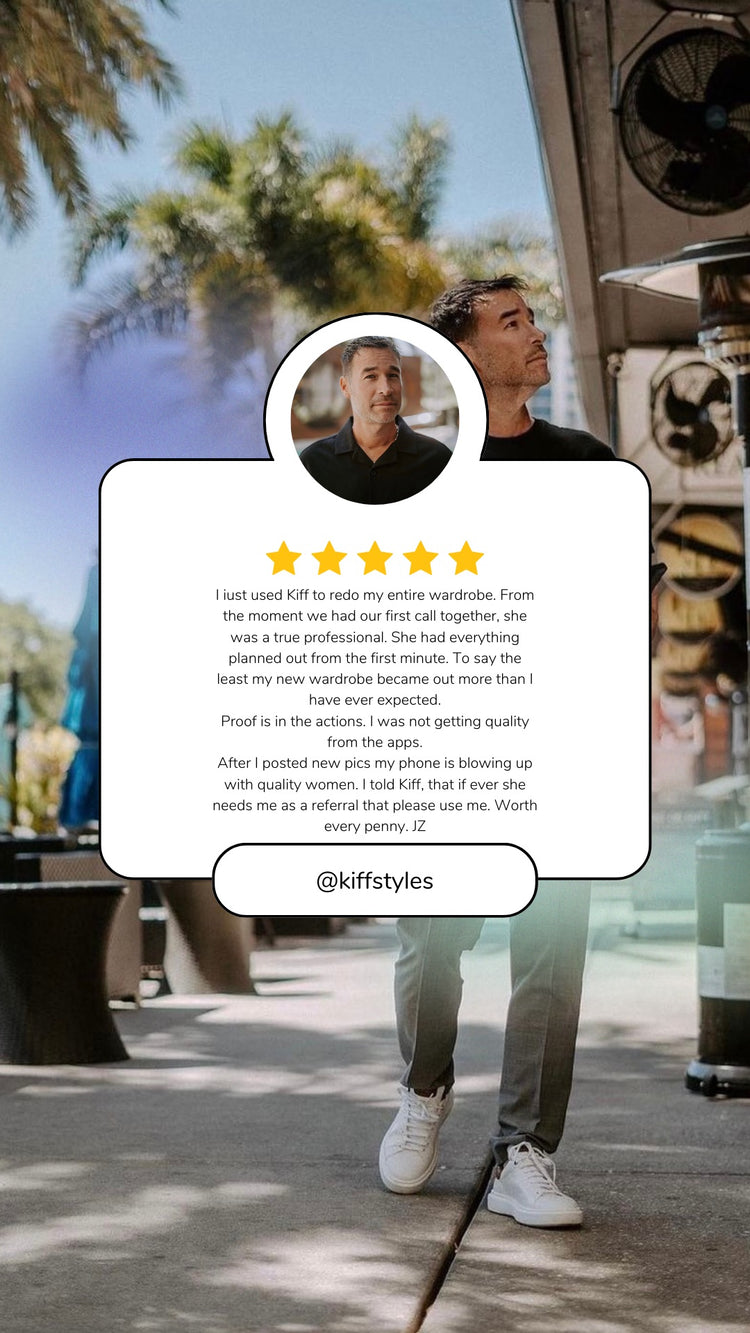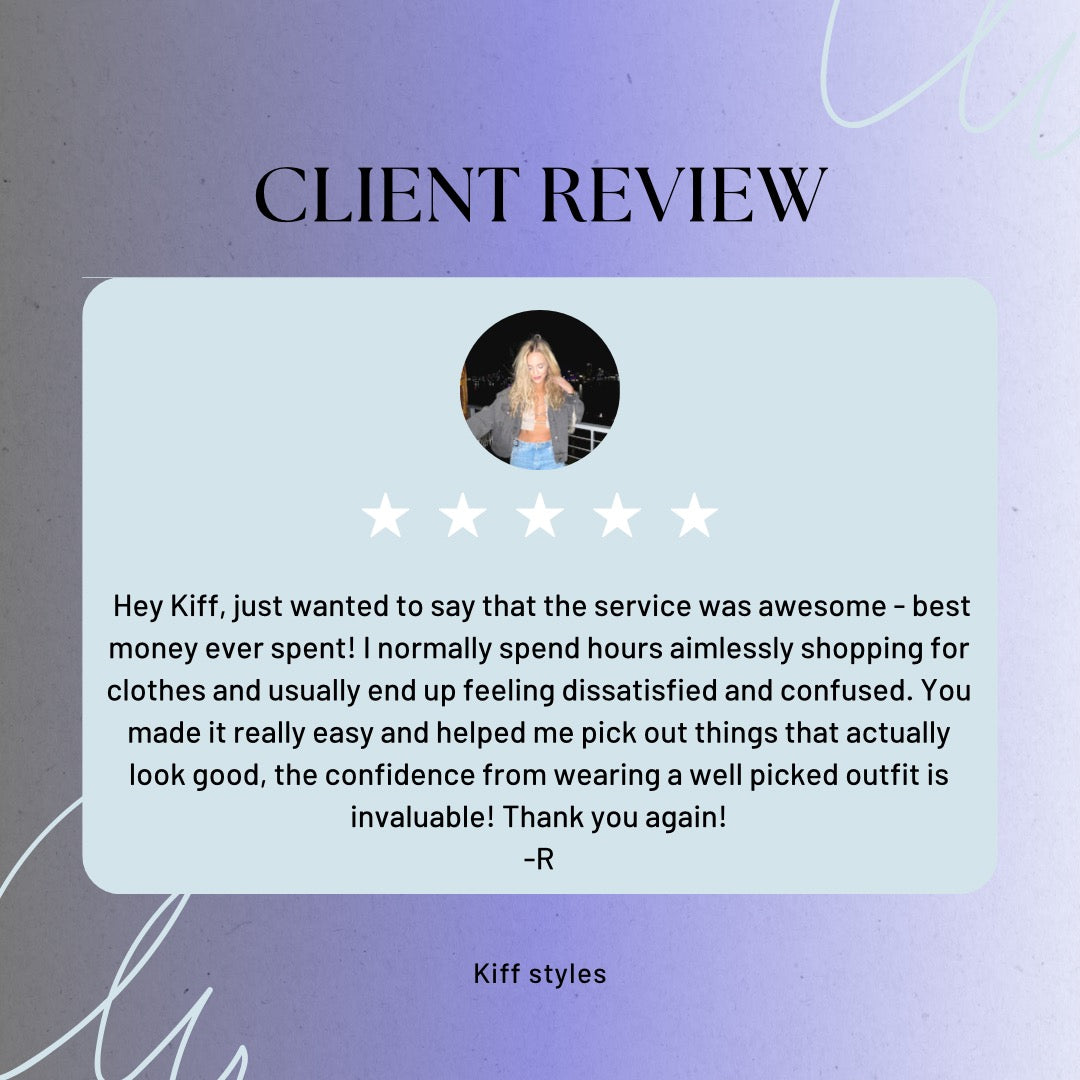 Kiff Styles
Evermore Looks, Evermore Styles, Evermore confidence. If you look good you're going to feel good. I help you achieve that!
Client Reviews